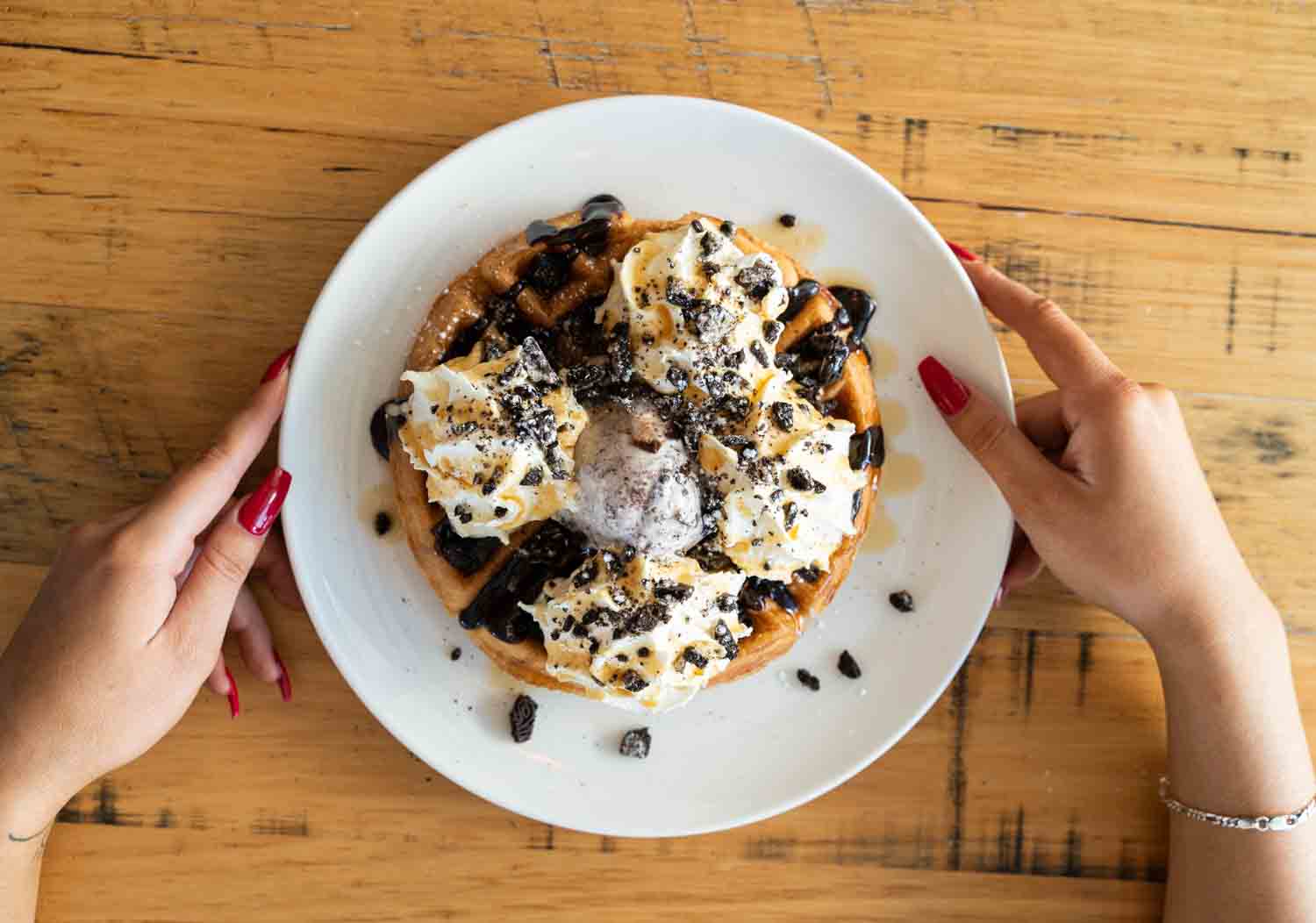 Though the name 'Geláre' is most often synonymous with our extensive range of premium ice cream flavours, we've been serving up a menu of hearty breakfast options since we incorporated these in the early 2000's.
If you're eager to give our fresh, tasty breakfasts a try on your next visit, here's a sneak peek of what you can expect from our breakfast menu.
When it comes to our breakfast waffles, the most important choice you'll make is: sweet or savoury? If you're a savoury fan, order a serve of our standard Waffle Breakfast, a freshly baked waffle half, two slices of short cut bacon and two eggs, cooked to your preference. Our House Breakfast also features a baked waffle quarter, with a few more sides like baked beans, bacon, eggs and grilled tomato.
If you'd rather indulge in a sweeter breakfast, order a serve of our Nutella Waffle with fresh banana and Geláre special syrup and cream, or our Banana Waffle Sandwich, which comes with fresh cream, fresh banana and Geláre syrup.
Eggs Galore
Whether you like your eggs scrambled or sunny-side up, there's sure to be an egg dish on our menu that you'll love. Keep it simple with our Eggs & Toast or Bacon & Eggs, or get a little creative with our House Breakfast that we've mentioned above. It comes with a freshly baked quarter waffle or toast, bacon, two eggs, baked beans and grilled tomato. These delicious add-ons are also a great way to spice up your eggs if you're keeping it simple – we have short cut bacon, baked beans, grilled tomato and extra toast or eggs on our Extras menu.
Pancake Pairings
Pancakes are an Aussie breakfast staple, so we've whipped up two delicious pancake orders you'll find on our breakfast menu. For savoury fans, the classic Pancakes & Bacon dish combines the best of both worlds, with two tasty pancakes and rashers of delicious bacon as well as a sweet Geláre syrup. If you're hoping to satisfy your sweet tooth, give our Pancake Delight a try. It's two pancakes, topped with Nutella, fresh strawberries and fresh banana.
French Toast – and one with a twist
Fans of French toast will delight in our classic French Toast topped with fresh strawberries and Geláre syrup. Or, if you're eager to spice up your order, give our Croffles a try. These are our newest addition, a delicious combination of 2 favourites, waffles and croissants served in a variety of ways that can make either the perfect treat or a tasty breakfast.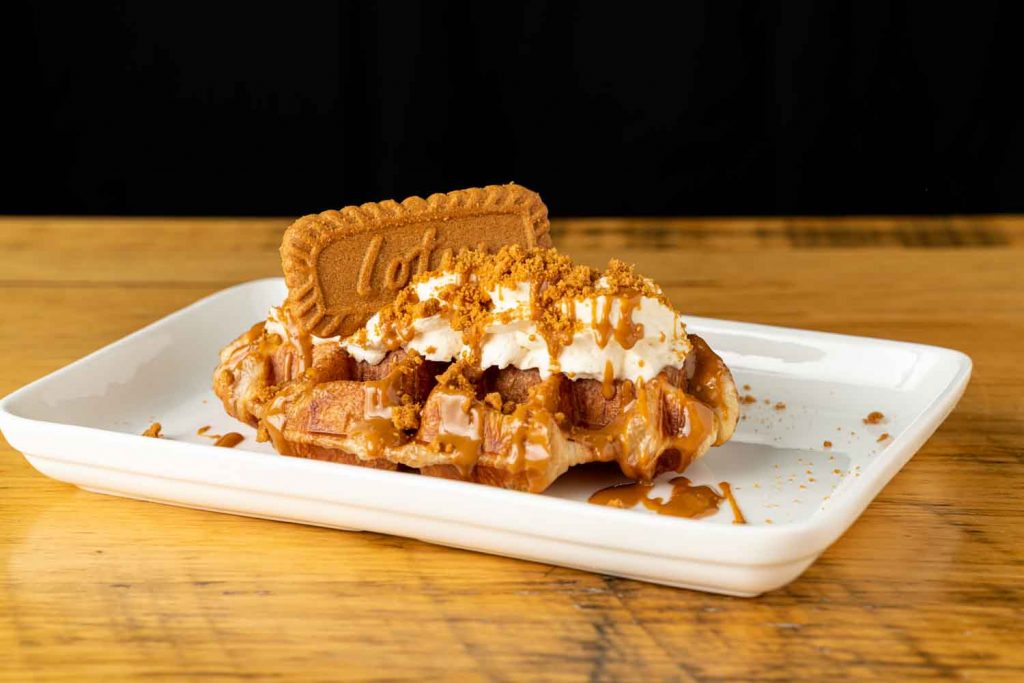 Ready to treat yourself to some of Perth's tastiest sweet and savoury breakfast dishes?
Head down to one of our 9 locations across the Perth metropolitan area to taste the Geláre difference for yourself. Whether you're eager to indulge in our French toast, pancakes or waffles, or prefer to keep it simple with eggs and our wide range of sides, there's bound to be a delicious Geláre breakfast dish to suit you.