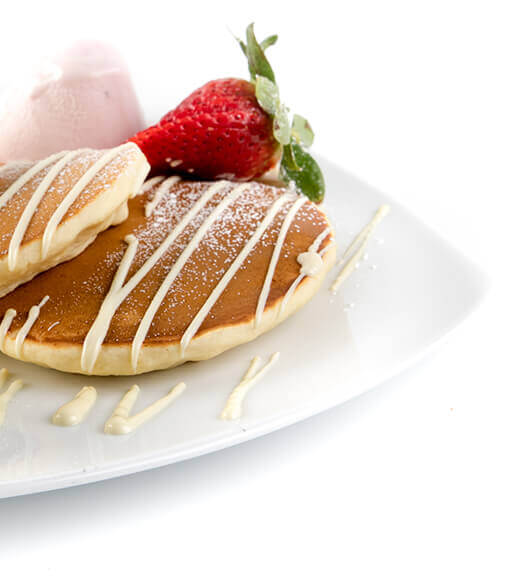 Invest in a sweet new adventure and become a Geláre franchise partner with the help of our supportive team.
At Geláre we produce outstanding ice creams and all-round exceptional desserts, but that's not all; our fantastic dessert and café franchise opportunities are available to you if you want to invest in the sweetest adventure of your life. So, if you would like the inside scoop on what's hot in the franchise world, chat to us, or if you have something to share, we'd love to hear about it! But first, here's a little bit more about what we do. At Geláre we've never just been about being an ice cream franchise parlour. We want everyone that comes to our outlets, to go out with a smile and an experience they won't forget. To achieve this, we created an innovative retail model that moved away from the conservative scoop and serve model by creating an immersive dessert café experience.
We wanted to be a place where families and friends come for social connection while experiencing the smells of our freshly baked waffles and cones, the unique taste of our all-natural premium ice cream all while being served in a friendly rustic style environment by our special team, at any time of the day. The cost of setting up a Geláre ice-cream franchise business varies, depending on the size and condition of the store. All equipment and fixtures are a result of many years of experience through tried and tested research and development.
A business system in which you can succeed and grow as an individual and be proud of providing great products and service, this is it. We are delighted to be a long term Gelare franchisee as it is really all about trusting, growing and learning together. Thank you, Gelare, your excellent support is second to none! Gelare Franchise Owner
No Wastage
One of the biggest challenges with running a café or restaurant is wastage at the end of the day. At Geláre, everything is baked fresh to order in a matter of minutes, with no chef or kitchen required and our super-premium all-natural ice cream has outstanding shelf-life.

Proven Track Record
With over 30 years of experience, Geláre has a proven track record and is one of the most trusted and reputable food franchise business partners in Australia.

Easy To Operate
Geláre products are manufactured in our company facilities, so franchise holders are relieved of the difficulties and responsibilities of operating complicated equipment. Store technology is generally restricted to freezers, espresso machines, and other easily-maintained equipment. Further, our ongoing support, product development and training further simplifies the stresses of owning and operating a business.