Geláre's super premium ice creams are now available in a double delicious combination
Try one of our premium ice creams served on a freshly baked waffle cone. Our all-star line-up includes our famous banana split, Nutella Berry Sundae and Super Basket. Check out our menu to see our full range of sundaes, or put your signature twist on one by designing your own with our range of flavours and toppings.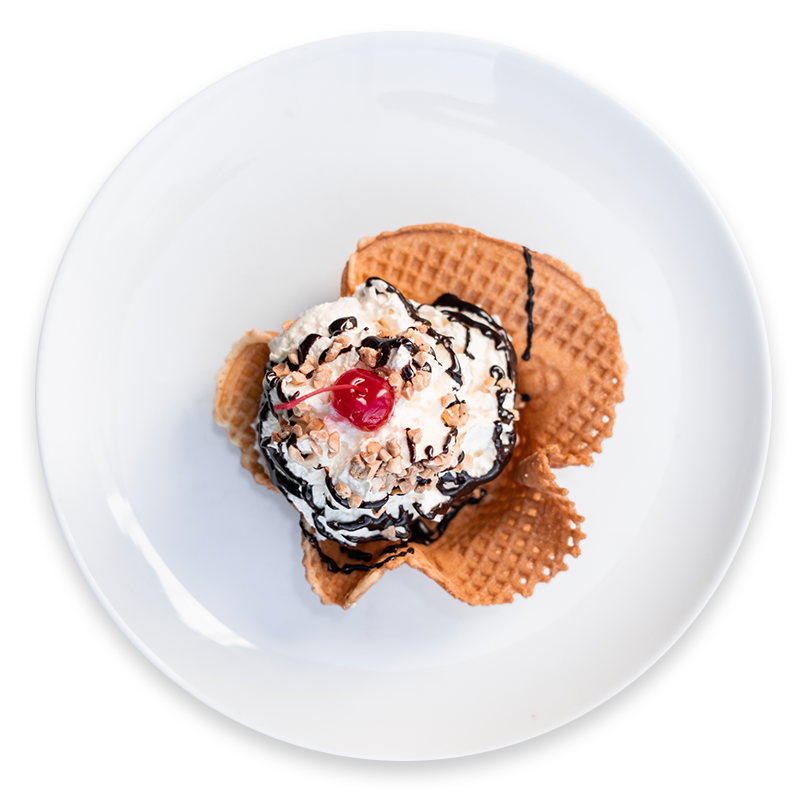 For over 30 years, we've been in pursuit of the perfect ice cream and we think we've cracked it.
The story starts at the dairy farm All cows are born and raised on the farm, natural and hormone-free producing the richest full-cream milk. Combined with our meticulously sourced ingredients – each scoop is bursting with real natural flavour and no artificial additives or preservatives..

For our vegan fans, we couldn't leave you hanging so we applied the same principles to create a rich, creamy gourmet creation for you too. Our vegan ice creams are made with only fresh coconut milk and infused with our premium exotic ingredients.

Whether vegan, vegetarian, carnivore or otherwise, we've got you covered.