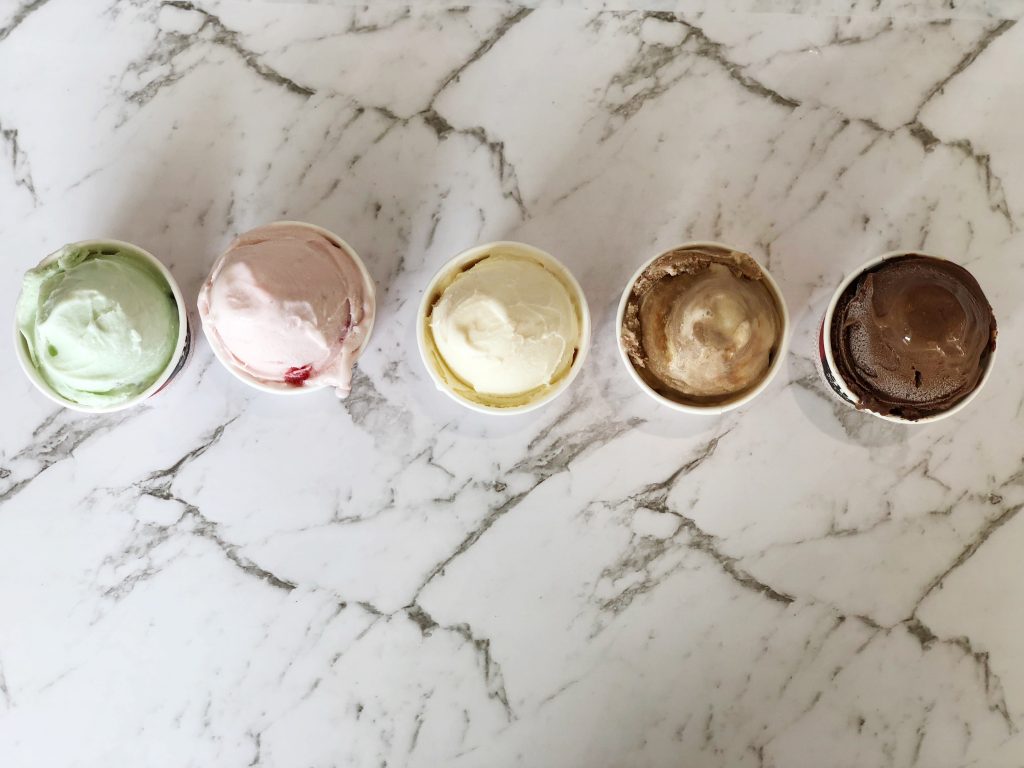 When it comes to deliciously fresh waffles, coffee and ice cream, it's no secret that Gelare is a WA institution. Serving up more than 25 flavours of rich and creamy ice cream & sundaes to hundreds of West Aussies every day, Gelare ice creams have cemented themselves as some of the finest recipes on the market.
Though Gelare is such a renowned ice creamery and dessert cafe, there is plenty that you may not know about the way we make our ice cream fresh, in-house, every day. Here are four things you may not have previously known about Gelare's ice cream.
1. Our Ice Cream Recipes Contain No Air
One of the most unique things about our Gelare ice cream recipes is that they contain no air at all. Most traditional ice cream recipes differ in this way (with some featuring up to 50% air) to 'fluff up' the product and ensure their batch of ice cream could stretch further. In our meticulously perfected recipe, we've ensured a rich and silky texture to ensure every bite boasts an authentic, creamy flavour. 
2. Our Ice Cream Recipe forms a hybrid between Italian and American ice creams 
Traditional Italian ice cream, or 'gelato' is an ice-milk product that doesn't require a large amount of cream. Here at Gelare, we have refined our ice cream recipes to ensure they are thicker and creamier than Italian gelato. Our tasty ice cream also differs from traditional American ice cream as we use intense fresh flavours and stray from artificial ingredients to ensure we're serving up authentic, delicious ice cream scoop after scoop. At Gelare  we strive to bring our customers the best of both worlds, with a truly unique combination of intense flavours without resorting to artificial sweeteners.
3. We've been Serving Scoops in WA for more than 30 years
Gelare has remained a favourite amongst Perth families for decades – in fact, our flagship store made its debut in Fremantle back in 1987. The very first Gelare store became renowned for its premium and delicious range of ice cream flavours, and it's tasty and freshly-baked handmade waffle cones created for our customers in store every single day. These waffle cones are made from our unique waffle batter recipe made from butter, flour, milk and eggs which perfectly complements our range of classic and inventive ice cream flavours. 
Ready to treat yourself to some of Perth's freshest, tastiest ice cream?
Head down to one of our 10 locations across the Perth and Brisbane metropolitan area to taste the Gelare difference for yourself. Our creamy ice cream flavours range from decadent Chocolate Overload and Honey Malt Crunch to the fruitier Strawberry Fields or Young Coconut. View our full list of 27 delicious ice cream flavours.